LAKE magazine Art & Design
04.2008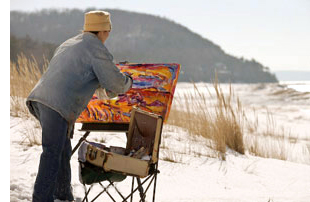 When the May issue of LAKE magazine is published in the third week of April, be sure to read the Art & Design section featuring Brenda J. Clark. This section will explore how and why Brenda likes to paint on location.
LAKE interviewed and photographed Brenda during February and March painting sessions on North Beach and Van's Beach in Leland. To order copies of the issue, please visit the magazine's website or check out the article and photos online.