Looming First Iris I
Acrylic on arches paper
5 1/2" x 15" (image size)
(Sold)
It means a great deal to me to capture the first blossoms in our flower garden out front in Leland, Michigan. On this day, a storm was coming about making that looming first iris glow with intensity.

Click here to see view flowers in blossom while I paint.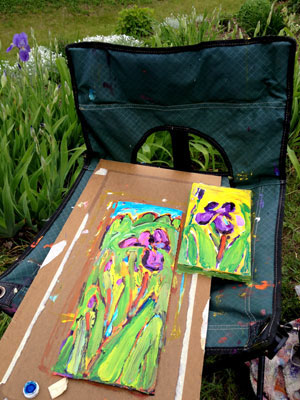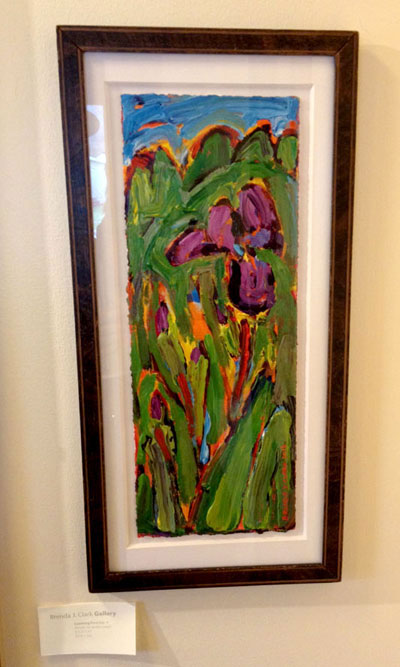 Simply framed in an old frame with a story. Bright white matt with glass.

Return to Flowers.