Garden Outback
Acrylic on canvas
77" x 48" x 2"
(Sold)
Our garden outback is ever changing. I pass it year round... multipal times a day. The shapes of the leaves, my grandparent's gate and pieces of the picket fence I purchased for one dollar at their farm auction, the flower blossoms and emerging garden plants all add to a story. The layers of paint offer layers of information about the transition before me. It gossips... can you tell? Leland, Michigan.

View the progression of this painting by clicking on Garden Outback session by session.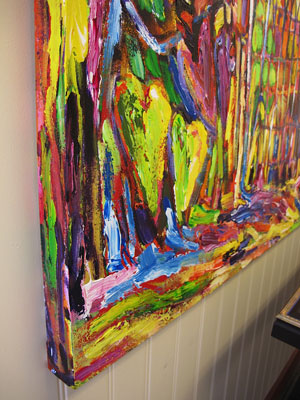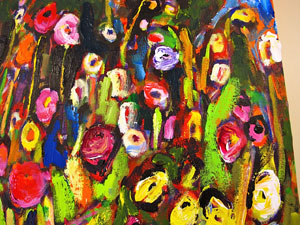 Many sessions contributed to the completion of this hefty painting. It continues to gossip and demand one's attention.

Return to Flowers.