Houdek Birch Mirage—masked
Acrylic on arches paper
60" x 41"
$9,500 framed
Houdek Dunes Natural Area is located approximately 3.5 miles north of Leland on M22. It abounds with Birch trees on display with witch's broom.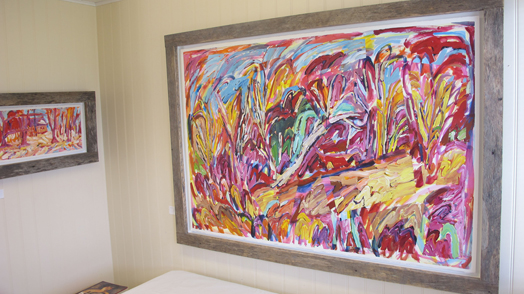 This painting on arches paper has been floated in old barn wood brought back from the artist's home town of Green City, Missouri. It is free of glass.