Bay Life North In the Artist's Studio
03.2013
The March/April 2013 issue of Bay Life North magazine is now published, be sure to read In the Artist's Studio (pages 44-47) section featuring Brenda J. Clark. This section will give you a glimpse of Brenda's work and the gallery's unique framing appeal.
Bay Life North interviewed and photographed Brenda during February in the Brenda J. Clark Gallery in Suttons Bay. Copies of the issue are available free in the Traverse City and Northern Michigan area, please visit the magazine's website and check out the article and photos online on in the March/April issue, pages 44-47.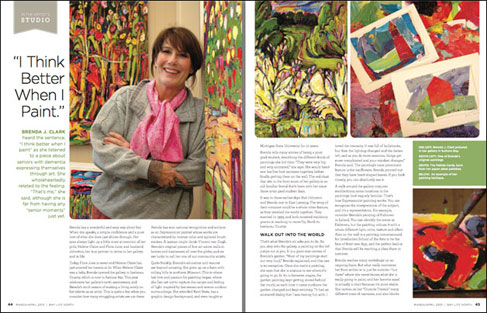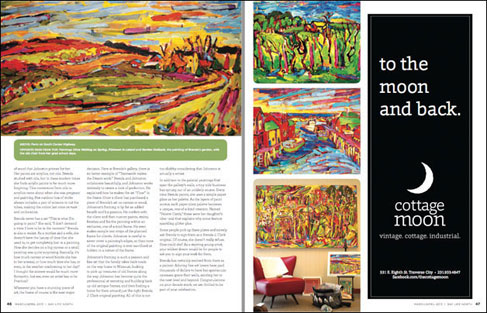 Download the entire article here:
In the Artist's Studio (pages 44-47)
Adobe PDF


If you have a question, please send an email to clarkbb@msu.edu, or call the gallery at 231.492.2196.