Geranium and Blue One Night
Acrylic on arches paper
11 1/4" x 15"
(Sold)
A blue flower glowed while I painted the Geraniums in the flowerbox at sunset outside the gallery in Leland, Michigan.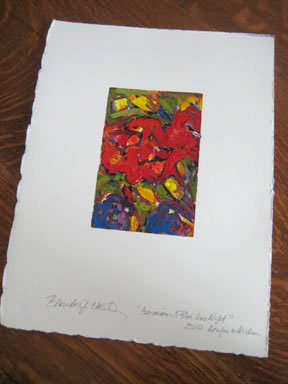 The large mass of paper around the painting is meant to create a focal point.

Return to Flowers.