Poppies 'n Iris and Me
Acrylic on wood (shadow box)
8 1/2" x 15 1/2" image size
(Sold)
Catching the first poppies out front is a goal every year. Here the poppies cupped in their early morning light.

Click here to see view flowers in blossom while I paint.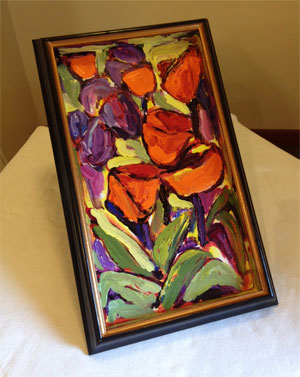 Love this frame by Johnston! It hugs right up against the shadow box for a minimal look that will work on any wall to showcase this floral scene.

Return to Flowers.