Solem Road in August
Acrylic on wood shadow box
62" x 42" (1" deep)
(Sold)
After a very hot July, early August offered a week of stormy drama for this painting on Solem Road, in the middle of the peninsula just off of Setterbo Road. The Queen Anne's lace was just in front of me, at my feet, while the barn and old farmhouse sat quietly atop the hillside.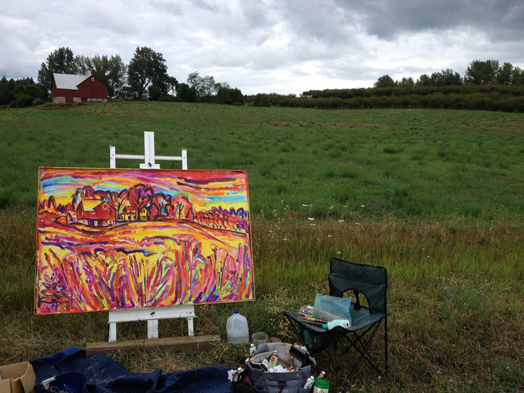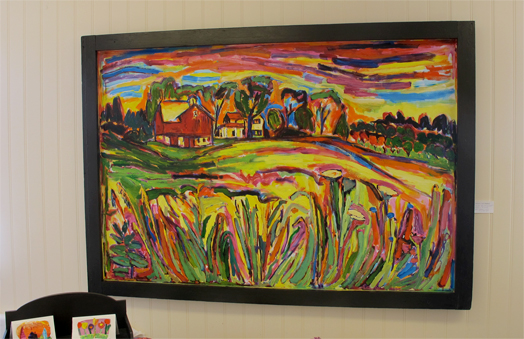 This painting is framed in an old farmhouse window screen frame, with a Dark Walnut dye finish by Johnston.