Spring Majesty Atop North Lake Street
Acrylic on arches paper
43" x 41"
(Sold)
Looking out atop North Lake Street, the Manitou Islands span the horizon of Lake Michigan. May's light pierces spring's thin air, casting giant Oaks and Maples in bright, transluscent tones and their skeleton's in long shadows. Each time I walk downtown from our home, this perspective is my peek hole. I perched myself in the lakeside yard of our neighbor beneath those towering trees that frame this wonderful view, a quarter mile north of Leland, Michigan.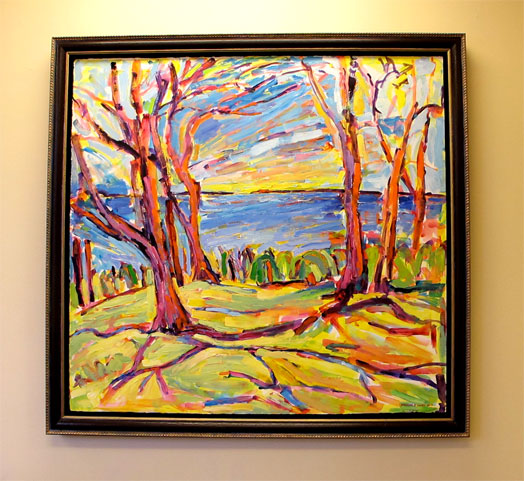 This painting on arches paper is floated in a shadow box with a custom finished frame by, Johnston, to complement the palette of the painting. It is free of glass.