Good Neighbor Vineyard
Acrylic on arches paper
23" x 30 1/2" (painting size)
(Sold)
My first day of painting at Good Neighbor Organic Vineyard and Winery near Northport, Michigan. The masked edge of the painting allows the underpainting to serve as a border for the large hillside of the distant vineyard I was capturing.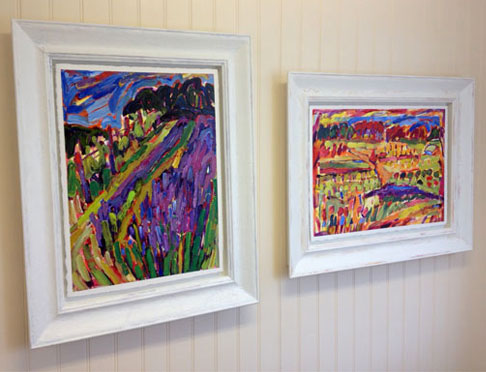 Good Neighbor Lavender and Good Neighbor Vineyard are the same size and framed as a pair. One is vertical and the other horizontal. These paintings on arches paper are floated in shadow boxes with matching custom finished frames by Johnston. They are free of glass. They were painted on different days at the same vineyard.

Return to Leelanau.