St. Wenceslaus in August
Acrylic on arches paper
6-3/4" x 9-3/4"
(Sold)
St. Wenceslaus Bohemian Catholic Church, sometimes referred to as the disappearing church, sits at the convergence of Kolarik, Jelinek and Setterbo roads in Leelanau County, Michigan.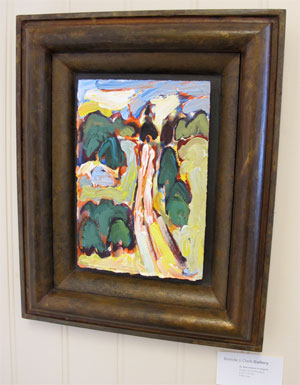 This painting on arches paper is floated in a custom finished frame with copper tones by, Johnston, to complement the palette of the painting. It is free of glass.