Fishtown in August
Acrylic on arches paper
20" x 12"
(Sold)
Fishtown is adjacent to the harbor and the heart of Leland, Michigan. When I painted Fishtown from its old steps just above the playground, the patches of lawn offered masses of green around which the lane of the parking lot swirled on a humid August day. I never thought that this painting would act as such an historical marker, now that the marina, boathouse and parking lot have been redesigned.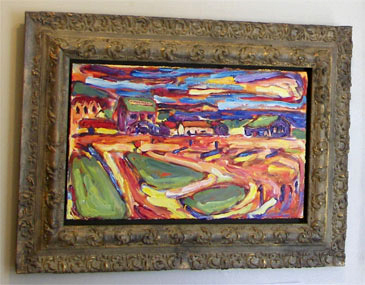 This painting on arches paper has been floated in a shadow box and a vintage frame refurbished by my husband, Johnston. It is free of glass.