Moody Sleeping Bear Point
Acrylic on arches paper
30" x 11"
$1,900 + tax (framed)
This painting was the third of a series completed during a very hot summer week. The location is the beach area in Glen Haven. I let the reds go. They were working for me, and showed the depth of the intense colors cast on the view by the enduring heat. Moody Sleeping Bear Point is not a painting of the sunset.
The long, wrapping beach of Glen Haven can be accessed at the end of M109, off of M22 between the towns of Glen Arbor and Empire, Michigan.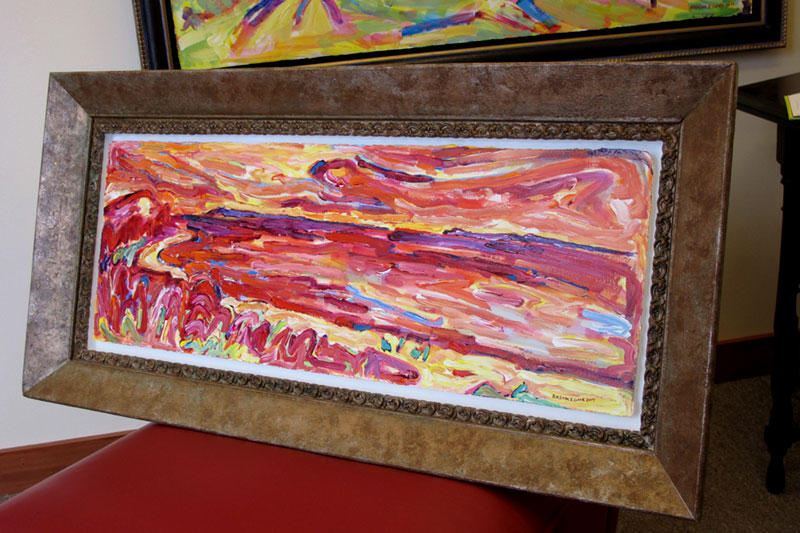 This painting on arches paper has been floated in a shadow box and a vintage frame cut down and refinished by Johnston.
It is free of glass.