Big Woodruff
Acrylic on arches paper
22 1/4" x 41"
(Sold)

Painted on a very wet spring day... a favorite bed of spring's Woodruff which I pass by almost daily on North Lake Street in Leland, Michigan.
The intense spring green urged the lush, thick strokes of paint while that fluffy, white woodruff nestled around the trees offered a focal point. Quite an inspiration to paint and see.
This painting on arches paper has been floated in a shadow box and contemporary wood frame—custom made by a local craftsman and finished by Johnston. It is free of glass.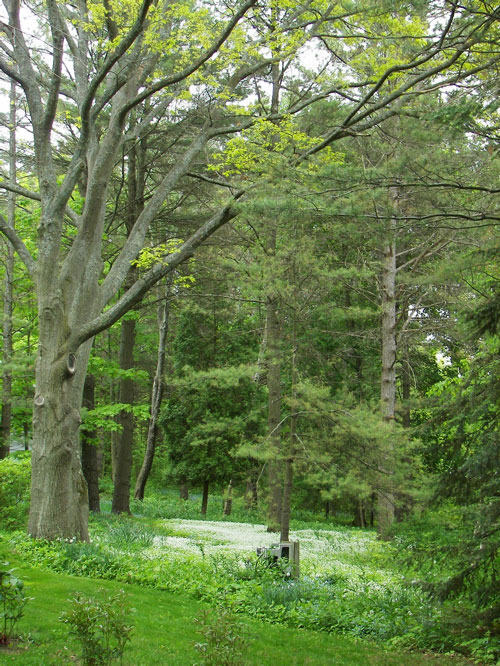 A view of the woodruff on North Lake Street.

Return to Homebodies and Peekholes.