North Beach with May Ice
Acrylic on elevated woodblock
12" x 12" x 1/2"
(Sold)
Painted the first week of May on North Beach in Leelanau County... May 6, 2014. An elevated woodblock. Ready to hang.

"Outside painting... today amongst the floating ice, perched on the beautiful beach!" Brenda J. Clark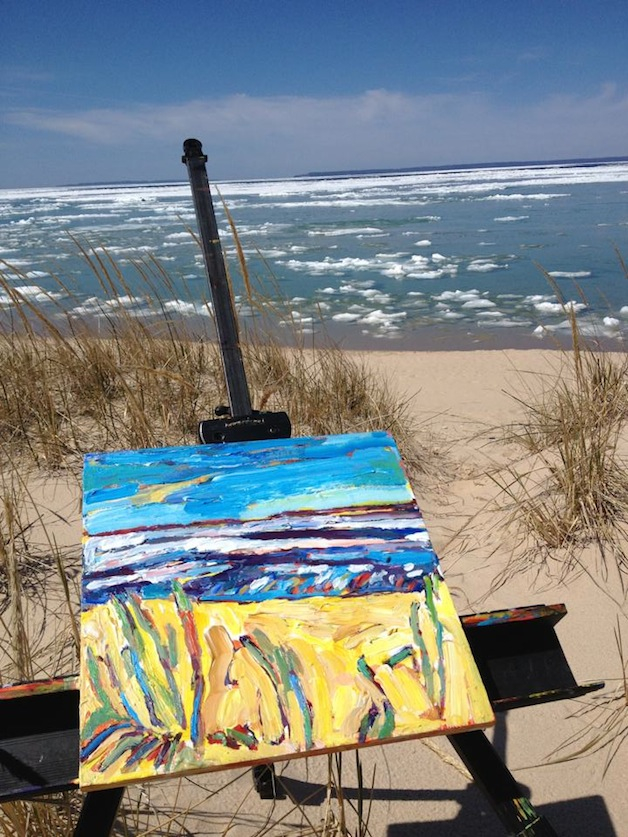 Return to Woodblocks.