Fishtown from Above
Acrylic on wood (shadow box)
16" x 18" x 1/2"
(Sold)

Fall finale painting of historical Fishtown from above the dam in Leland, Michigan. Powerful and seductive.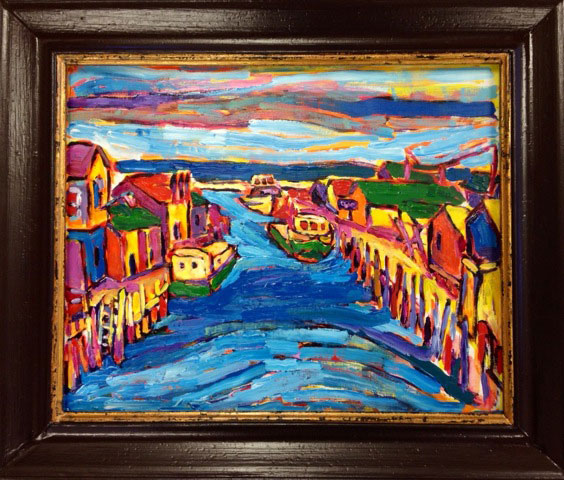 The frame graciously mediates between the viewer and the painting... meticulously created by Johnston. It will effectively transition to any wall. It is free of glass.