Northern Express regional newsweekly Not Fenced In
05.2012
The regional newsweekly, Northern Express, interviewed Brenda and the article, "Not Fenced In" for its May 28, 2012 edition. When you visit the gallery this summer, be sure to ask her about painting fences on the family farm. Click here to view the article and photos online.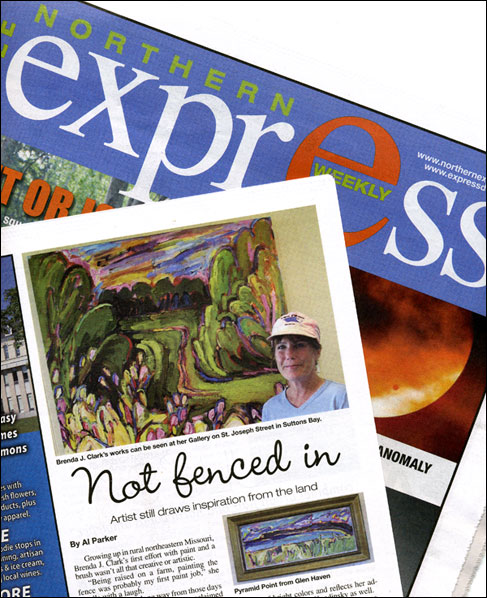 If you have a question, please send an email to clarkbb@msu.edu, or call the gallery at 231.271.2323.