France Painting Pilgrimage
06.2008
The body of work painted on location in Provence, France by Brenda J. Clark is now on display at France paintings. Brenda painted 18 pieces on arches paper, wood block and linen, and in wood shadow boxes during the month of May 2008 in the south Luberon valley of Provence. Read about Brenda's experiences with each painting, and be sure to view photos of her painting on location.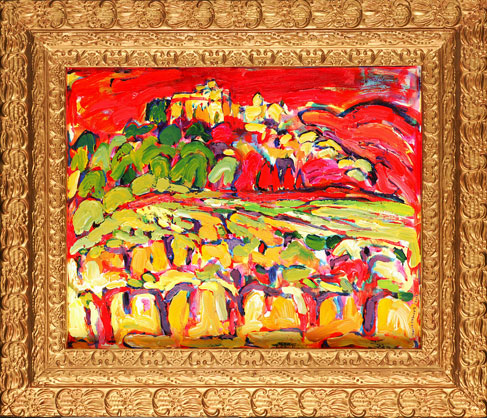 If you have an interest in commissioning a France painting, please send an email to clarkbb@msu.edu, or call the gallery at 231.256.0026.





Ansouis a la vignoble
Ansouis Through a Vineyard
Acrylic on wood (shadow box)
19 1/4" x 15 1/4"