Painting Pilgrimage in France
05.2008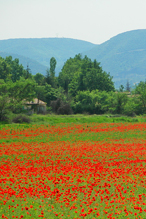 When Brenda J. Clark ventures to Provence, France on a painting pilgrimage in late April, she will have the chance to directly observe what has historically made the region of Provence such an allure—for residents, visitors and artists alike.
Remember Vincent Van Gogh's zenith of productivity while living in Arles, and recall Aix-en-Provence's native son—Paul Cezanne. Provence—it's all about the light.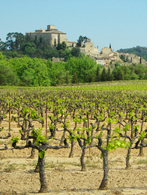 By May, the mistral winds have swept down from the Alps toward the Mediterranean Sea to cleanse the air and bring brilliant sunlight. It is this light that yields luminous landscapes full of crisp, vibrant colors where forces of nature blend intricately with man's designs.
Provence's landscape beckons: Its rust orange Ochre cliffs that change colors with the sunlight each day. Stone buildings set tight against cliffs, ancient bridges, cobblestone streets and dry stone bories. Twisting olive groves, plateaus of purple lavender, and waves of poppy fields. Limestone hills and deep green Cedar forests.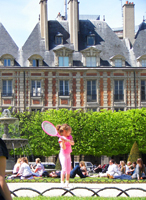 From perched medieval villages and along winding roads, Brenda will meet up with the freshness and diversity of Provence as she paints on location.
How will Brenda J. Clark interpret Provence?
The Brenda J. Clark Gallery in Leland opens for the season on Friday, May 24. Please visit us and take in Brenda's perspectives of Provence.
You may also send us an email if you would like to get a sneak preview of some of Brenda's Provence paintings.